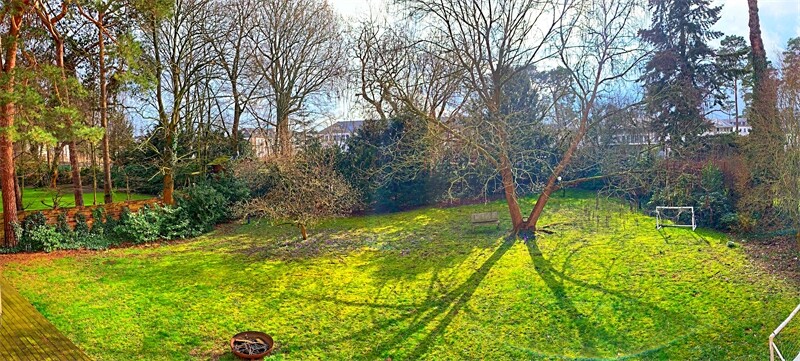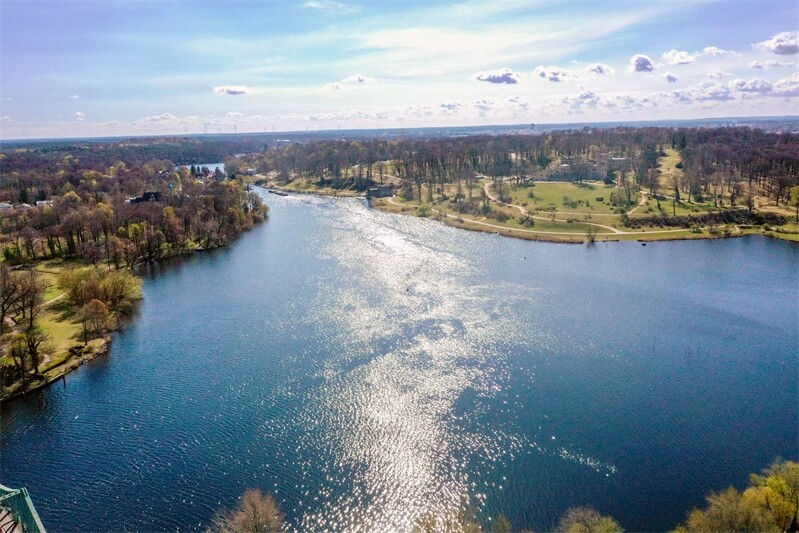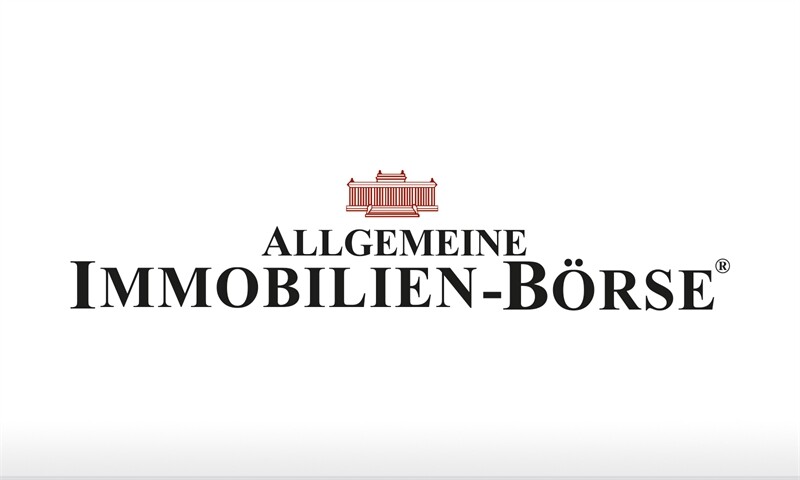 Berlin Wannsee
MODERN ARCHITECT VILLA - for 1 to 6 families - in an old residential area - 200 meters to the water
m² Landplot

1.200
m² Living area

784
Price / m²

4.911 €
Price

3.850.000 €

*
It is a first-class architect's city villa from 2012, consisting of 6 apartments with a total of approx. 784 square meters of modern living space on a 1,300 square meter sunny plot close to the water.
All apartments are equipped with high-quality oak parquet floors. The bathrooms and kitchens are equipped with modern, large format tiles.
Furthermore, all apartments have:
-a comfortable underfloor heating,
-Ceiling spotlights
-electric shutters
-a modern fitted kitchen
-central water softening system
Particularly noteworthy are the two light-flooded top floor maisonette apartments, with an open kitchen and a fireplace in the living room and a large terrace.
There are parking spaces and a well-kept playground on the property.
The ground floor units have spacious terraces and their own gardens.
The property has a full basement and is equipped with tenants' cellars.
The heating and hot water supply is provided by a Weishaupt condensing boiler.
The property has approx. €111,814 - annual net rent.
The property's energy consumption index is 100 kWh/(sqm a).
It would make sense to divide the property into residential property and/or to register personal use and thus use the apartments for individual purposes.
1 apartment will be vacant for a short time.
A division in objects with less than 7 residential units is possible.
A first-class address in a sought-after location close to the water. Shops and public transport are just a few minutes away.
Our service for owners
We are at your disposal for the sale of your property from start to finish, discreetly and competently.
Each step is done in consultation with you.
You decide on the sales strategy for your property, whether discreet and off-market or qualified marketing in print and online media.
We always have the right buyer.
In addition, we value your property free of charge, according to the current market value.
We would be happy to advise you free of charge personally in our office, by telephone or by e-mail!
We are happy to hear from them!
www.immo-boerse.com
ID: AIB 13867
Free of Charge Consulting
Financing example for this object
Price
3.850.000 €
Equity
880.418,00 €
Monthly payment
10.271,54 €

Non-binding financing example status on 30.11.2023.
* The purchaser must pay the commission fee of 7.14% of the purchase price incl. VAT - as long as the object exposé does not contain any other information.
Haven't Found the Right Thing?
You can get the best search results from your personal advisor who knows the general housing market well. This representative provides you with tailored offers and notifies you when new properties are available for purchase before they are even searchable online!
Contact your advisor now or request a free callback!