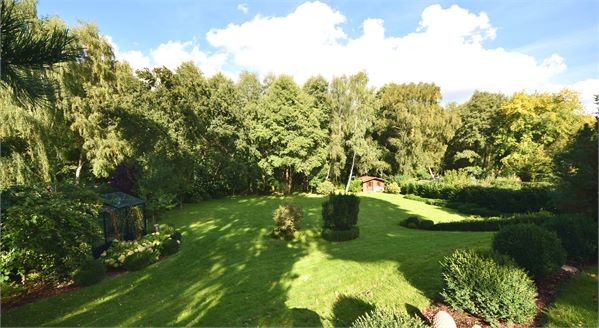 Berlin Rudow
Approximately 110,000 sqm park property with castle-like villa estate with approx. 4000 sqm total living space!
m² Landplot

110.000
m² Living area

4.000
Price / m²

4.750 €
Price

19.000.000 €

*
It is a stately home, which was built in 1798 as a farm house and was extensively renovated and modernized in the 90'er years.
The object has 45 high-quality equipped rooms and is in a neat overall condition.
We will gladly tell you more details on request!
A coveted address in sought-after quiet location - only about 4 km south of Berlin!
Our service for owners
We are discreet and competent in the sale of your property from the beginning to the finished degree.
Each step is done after consultation with you.
You decide on the sales strategy of your property, whether discreet and off-market or qualified marketing in print and online media.
We always have the right buyer.
In addition, we rate your property free of charge, according to the current market value.
We are happy to advise you personally in our office, by phone or by e-mail!
We are happy to hear from them!
www.immo-boerse.com
ID: AIB 10943
Free of Charge Consulting
Financing example for this object
Price
19.000.000 €
Equity
4.344.920,00 €
Monthly payment
50.690,73 €

Non-binding financing example status on 28.11.2023.
* The purchaser must pay the commission fee of 7.14% of the purchase price incl. VAT - as long as the object exposé does not contain any other information.
Haven't Found the Right Thing?
You can get the best search results from your personal advisor who knows the general housing market well. This representative provides you with tailored offers and notifies you when new properties are available for purchase before they are even searchable online!
Contact your advisor now or request a free callback!