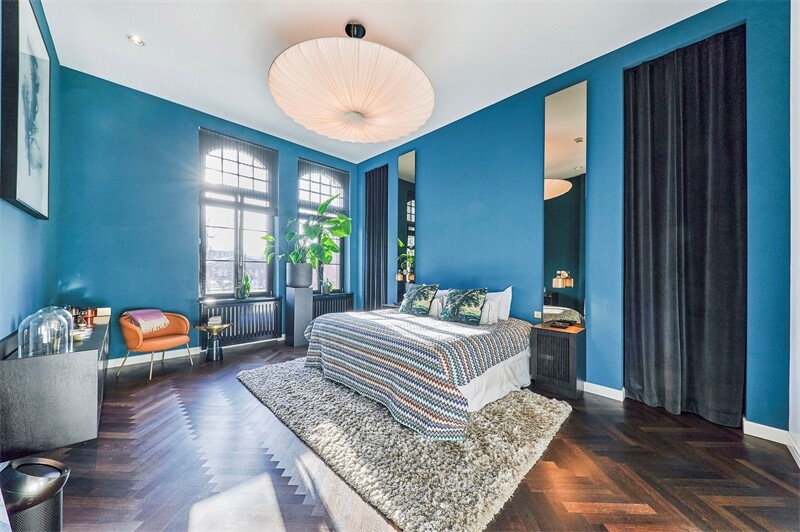 Berlin Charlottenburg
EXTRAVAGANT DESIGNER LOFT - HIGH-END-LEVEL as a house within a house with an ornamental garden!
m² Landplot

50
m² Living area

252
Price / m²

7.798 €
Price

1.965.000 €

*
It is an extravagant 3 to 4 room designer loft with approx. 252 sqm of exclusive and modern living space, located on the ground floor and 1st floor of a grand old building from 1913.
The property has approx. 230 square meters of living space + 55 square meters of proportional terrace area.
The garden maisonette has on the 1st First floor via a stylish entrance area with an exit to a 10 sqm storage room in the basement, a spacious bedroom with access to the large sun terrace, a modern designer bathroom and a first-class living / dining room with an open kitchen-living room and access to the large sun terrace. On the ground floor the apartment has a spacious hall / living room, a spacious bedroom - which can also be divided into two children's rooms, an exclusive bathroom. The apartment also has a separate, additional cellar compartment.
The property can also be used partially commercially. The heating and hot water is supplied via gas central heating. The energy requirement of the building is 62 kWh / (qm a).
The current house charge is around € 940 per month (warm). We will be happy to provide you with further details on request.
A central & coveted neighborhood in Berlin Charlottenburg - in the immediate vicinity of Charlottenburg Palace! Ideal shopping, local public transport and several bus routes (approx. 100 meters) in the immediate vicinity.
Our service for owners
We are discreetly and competently at your disposal for the sale of your property from the beginning to the finished transaction.
Each step is done in consultation with you.
You decide on the sales strategy of your property, whether discreet and off-market or qualified marketing in print and online media.
We always have the right buyer.
We also evaluate your property free of charge, based on the current market value.
We would be happy to advise you personally in our office, by phone or by email, free of charge!
We are happy to hear from them!
www.immo-boerse.com
ID: AIB 13213
Free of Charge Consulting
Financing example for this object
Price
1.965.000 €
Equity
449.356,20 €
Monthly payment
5.242,49 €

Non-binding financing example status on 11.05.2021.
* The purchaser must pay the commission fee of 7.14% of the purchase price incl. VAT - as long as the object exposé does not contain any other information.
Haven't Found the Right Thing?
You can get the best search results from your personal advisor who knows the general housing market well. This representative provides you with tailored offers and notifies you when new properties are available for purchase before they are even searchable online!
Contact your advisor now or request a free callback!